Beijing IWHR-KHL Co., Ltd. (KHL) won the first prize of 2016 Science and Technology Progress Award for Power Development, the highest honor in the power industry, with the research on coated soft cover board water-sealing structure for concrete face joints.
Application for the prize was jointly made by KHL, IWHR, and two more power-related companies. This is the first time for such water-sealing structure to be developed for the joints of concrete face. With experiment and on-site testing, the material property, structure performance and construction technique were studied to validate the reliability and durability of this product.
Special interface agent for wet concrete face was also developed, and the related construction technique and quality control method were also proposed, establishing a complete system for application.
Such technology has been applied to Liyuan Hydropower Station with sound performance of water-sealing.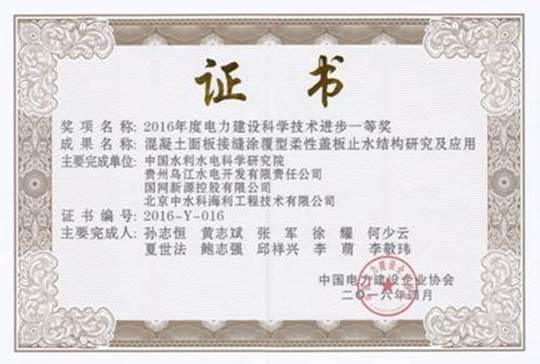 Certificate of the prize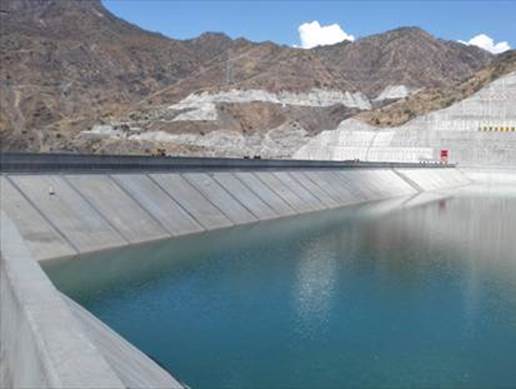 Liyuan Dam