Overview
Hydraulic elevator dam is the optimal dam type for water ecolofical environment and urbanization civilization construction. It is also an innovative achievement in water conservancy science and technology researched and developed by BIC.
Principle
It is the optimized combination of hydraulic "three-hinge-point luffing mechanism principle" and traditional sluice.
Function
Hydraulic cylinders stand erectly at the back of the HED gate to lift up the gate for blocking water or to drop down the gate in the case of a flood discharge.
Specifications
Gate material: RCC, Steel, Stainless steel
Gate type: Arc type, plate type, and shaped type(customized)
Gate height(H): 0.5m-5.0m
Width of single span: The standard widths are6m,7m and 8m, and the non-standard shall be designed additionally.
Hoisting structures: Plunger type cylinder, double-acting cylinder and multi-stage cylinder.
Control system: Manual control cabinet, PLC control cabinet, computer local control, computer remote control.
Other optional functions: Synchronous dam elevating and lowering, automatic alarm function and dam lowering in case of exceeding water level.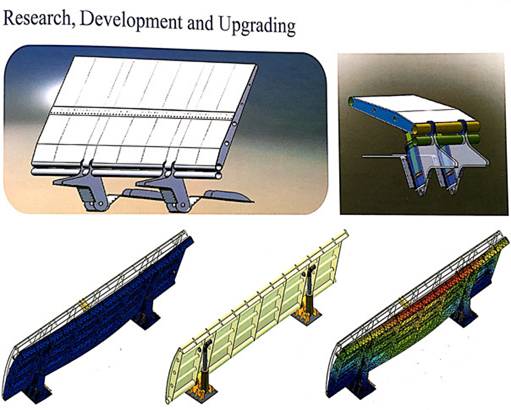 Application
Water conservancy: riverway landscape, irrigation, expension of reservoir capacity.
Hydropower, water ecological civilization and urbanization construction projects.
Top ten advantages
I. Rapid dam elevating and lowering, and solid and reliable structure.
Speed: within 30s, it also can meet requirements for emergency operation during flood period completely;
Impact resistance: 60T
II. Excellent desilting and flotsam elimination effects.
III. Conducting water retaining at any height, with high flood carrying capacity.
IV. Possessing fishway and ship-lock functions.
V. Various control patterns.
VI. Safe flood carrying and high reliability.
VII. Ecological environmental protection.
VIII. Landscaping
IX. Simple construction, convenient operation and cost saving
X. Low comprehensive cost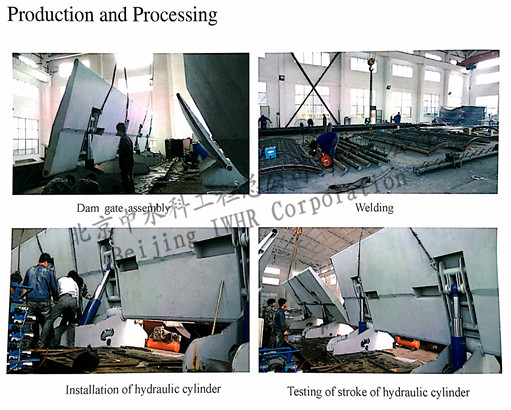 Main Project cases
Jiangshui River Hydraulic Elevator Dam project in Shandong Province(the dam is 45m in length and 2.5m in height; June 2013)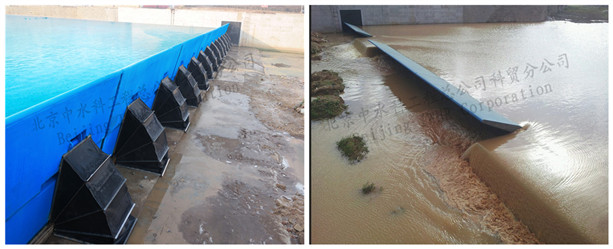 Huaian Hydraulic Elevator Dam project ( the dam is 6m in length and 1.2m in height; December 2012)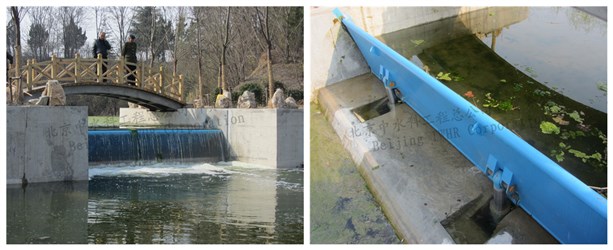 Mudan River Hydraulic Landscape Barrage project in Dunhua City (the length of the dam in Liuding Mountain Section is 218m; the length in Shuangsheng Section is 208m; the length in Aodong Section is 56m; the height of the three dams is 2m; Oct.2015)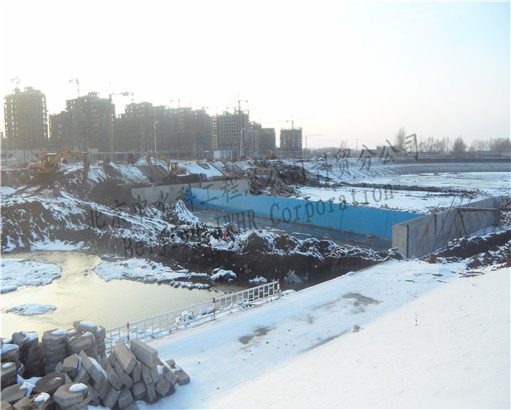 Mezali Hydraulic Elevator Dam Irrigation project in Myanmar ( the dam is 261m in length and 2m in height; August 2014)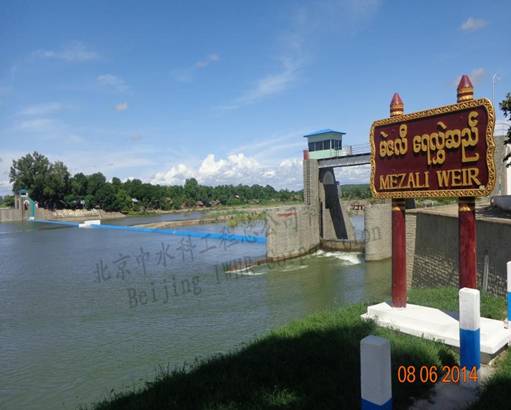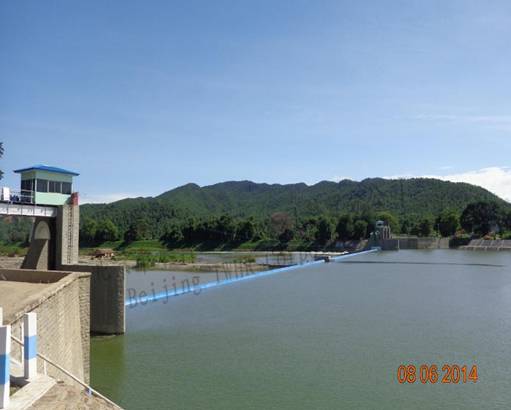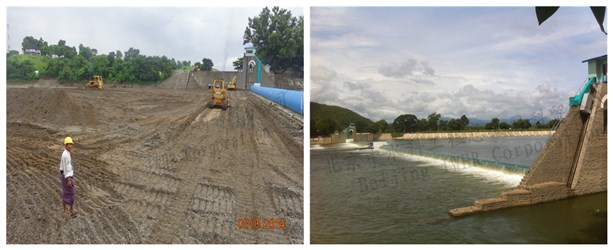 Certificate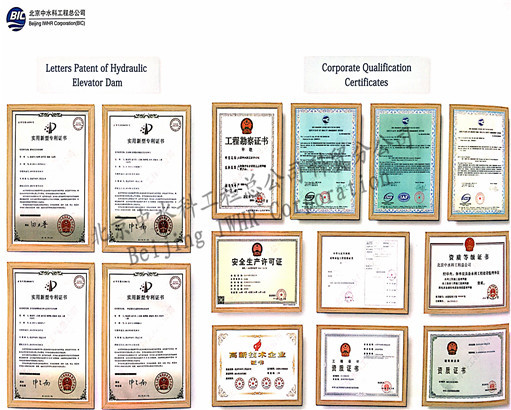 If you have any problem, please feel free to contact us! Thanks!
Beijing IWHR Corporation
Address:20 West Chegongzhuang Road, Haidian District, Beijing, China.
E-mail:imex_h@126.com
Tel:(010)68417284-8038