The 2019 IWHR Annual Report (hereafter referred to as "the Report") is officially published as one of its annually released series, summarizing IWHR's efforts and achievements in the whole year.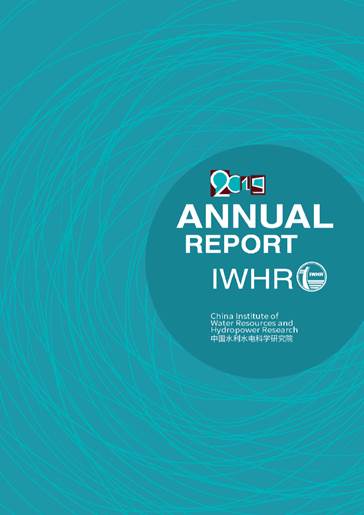 With innovation and technologies always being IWHR's most important competitiveness, the Report collects the most remarkable, innovative achievements made by IWHR scientists in 2019, which are epitomized in one innovation case, 14 representative research projects and 16 "best papers" respectively recognized by two journals well-known in the water sector. These achievements not only pave our way towards a world-class research institute of water resources and hydropower, but also arm us to help realize the Sustainable Development Goals and create a better future.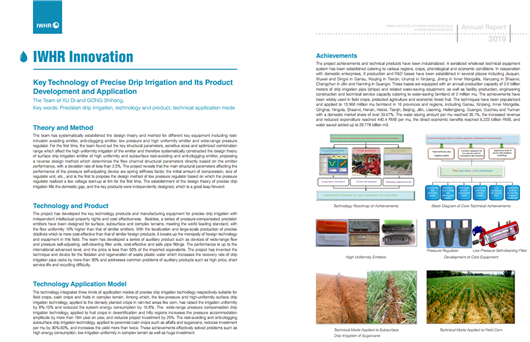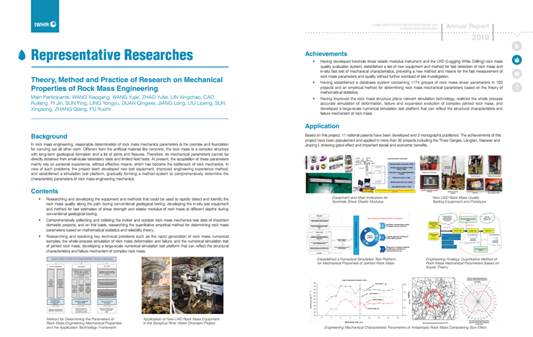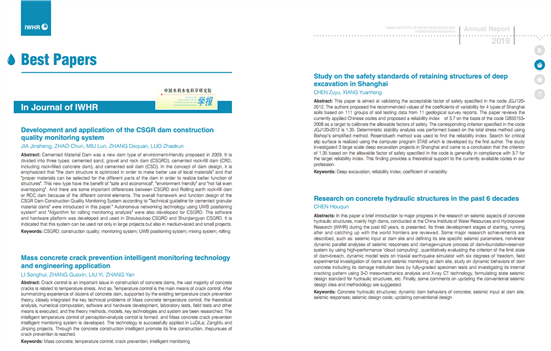 IWHR has always been actively taking part in international water-related activities. In 2019, we continued to work with our overseas friends for solutions of water problems we face together. The Report presents our exchanges with our overseas friends during the whole year.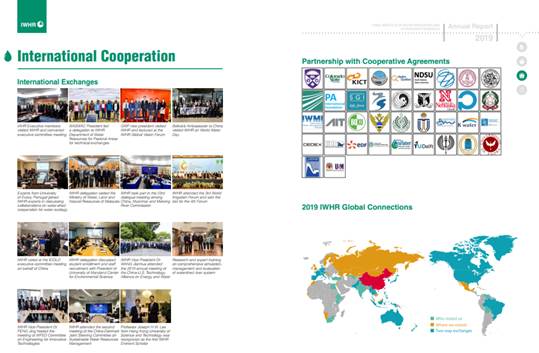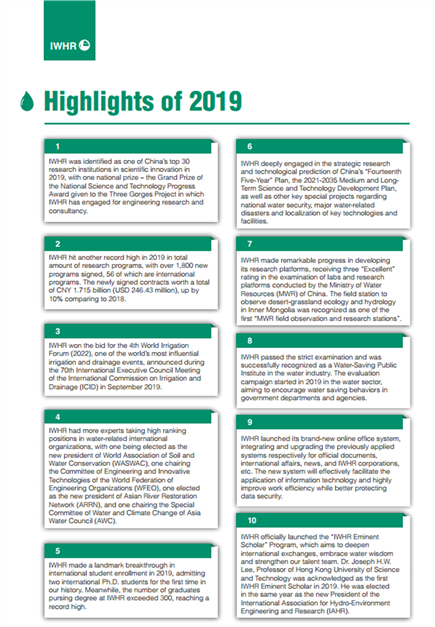 Key data of the Institute are updated in the Report for the year including the numbers about human resources which are the foundation of all of our achievements. By the end of 2019, we have 1,250 technical professionals with more than 100 newly joined, most of whom have doctoral degrees.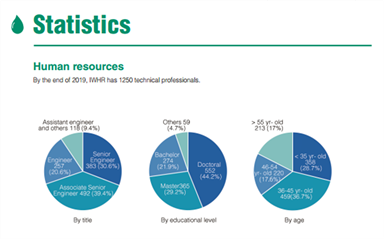 We also renewed the introduction of the four corporations affiliated to IWHR, showcasing their core business, brand products and their applications.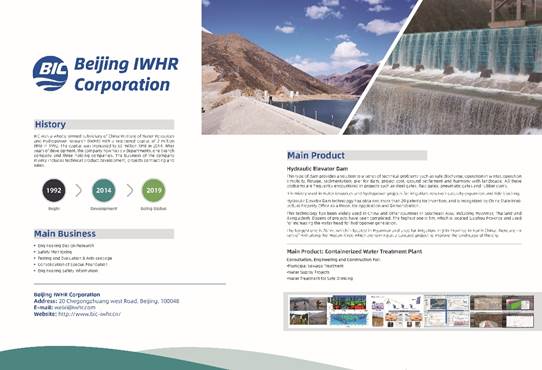 The electronic version of the 2019 IWHR Annual Report can be viewed here. We will also send a PDF version to our friends who has registered in the IWHR-friend community.
Any kind of feedback will be highly appreciated for it will be our impetus for future improvement! If you have any question or suggestion, or want to be added to our mailing list, please contact: dic@iwhr.com.