The Korea International Water Week (KIWW) 2019 was held during September 4 to 7, in Daegu City of South Korea. An IWHR delegation led by Vice President DING Liuqian attended the event. Vice President DING shared China's successful ideas and experience in sustainable water management in terms of smart solutions to flood risk, and gave his speech at the Water Leaders' Round Table.
The event attracted 12,000 representatives from government sector, international agencies, research institutes, academic groups, universities and colleges, as well as business corporations from more than 70 countries and regions. Myung-rae Cho, Minister of Environment of Korea, Young-Jin Kwon, Mayor of Daegu City, and Su dong Kwak, Vice President of K-water, attended the opening ceremony and delivered their speech.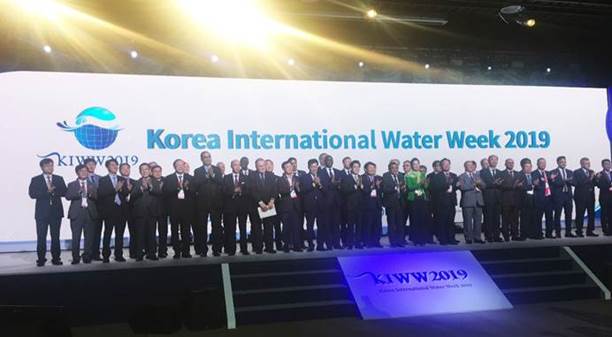 Minister Myung-rae Cho emphasized the key role the KIWW plays in water-related knowledge sharing. Faced with challenges like water scarcity, urbanization and flood disaster, countries should actively respond to the United Nations 2030 Agenda and advance sustainable development in a smart way.
Mayor Young-Jin Kwon indicated that the KIWW is an important platform for sharing technologies, concepts, cases and cultures. He also expressed Daegu City's pleasure to spread the latest achievements and strategies in water industry to the world.
Vice President Su dong Kwak pointed out that with a huge population, Asian countries need to figure out a solution together for climate change both for Asia and for the whole world.
Also there was a keynote speech given by Loic Fauchon, President of World Water Council. He highlighted that technologies should be applied to bring the decision-making process closer to citizens, and be used to better serve mankind and the nature rather than create digital divide.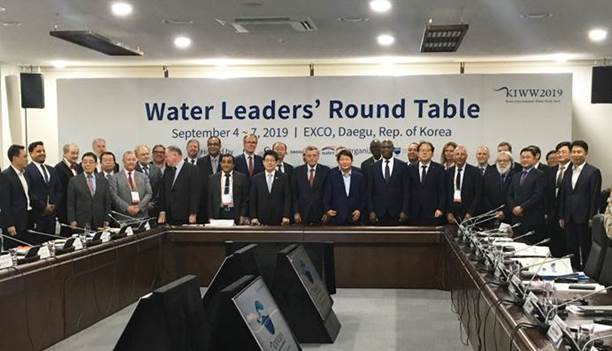 Minister Myung-rae Cho, President Loic Fauchon as well as Mr. Serigne Mbaye Thiam, Minister of Water and Health of Senegal made speeches at the Water Leaders' Round Table. Leaders and experts attending the meeting had a heated discussion on Smart Solutions for Integrated Water Management, which was the sub-theme of this year's International Water Week.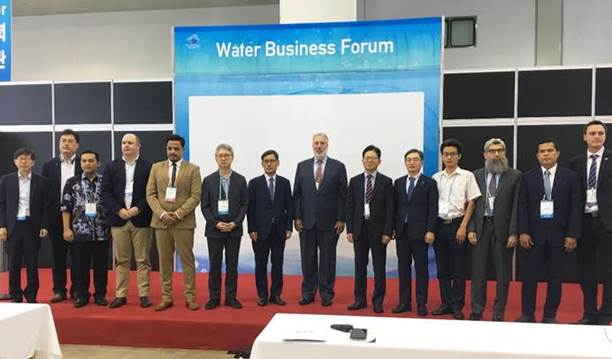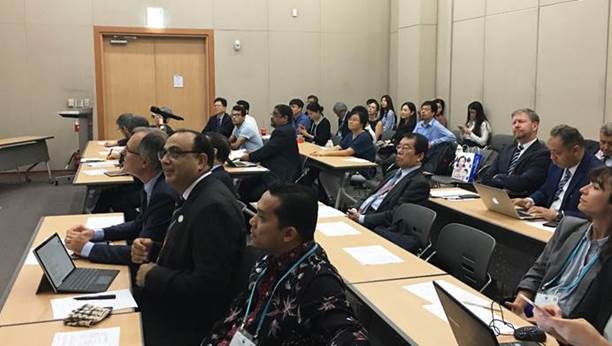 IWHR experts gave reports and took part in discussions at the Water Business Forum as well as other events including World Water Challenge 2019, technical sessions on smart water grid and urban flood management, as well as the special session of Regional Collective Action on Cooperation towards the 9th World Water Forum.