Bolivian Ambassador Heriberto Quispe Charca and another 9 delegates from the embassy visited IWHR on March 22, 2019, which marks the 27th World Water Day and the beginning of the 32nd China Water Week, to enhance bilateral cooperation on water related science and technology. The delegation was warmly received by IWHR President Dr. KUANG Shangfu. Vice President WANG Xiaogang and heads of other related divisions and research departments as well as companies also presented at the meeting.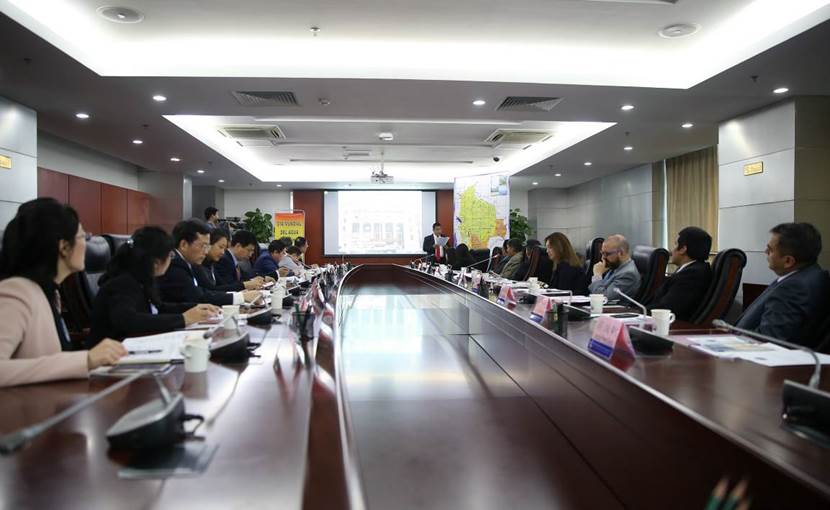 During the visit, Dr. Kuang remarked on Bolivian government's high regard for water issues and water related science and technology. He briefed on the work the institution carried out in accordance with President Xi's guideline for water governance and the Minister of water resources E Jingping's general principle of "improving weakness of water works and strengthening supervision of water sector". Dr. Kuang also compared the characteristics of water resources of China and Bolivia. He hopes to deepen mutual understanding and seek opportunities for cooperation to jointly address the water issues common to both countries.
Ambassador Heriberto Quispe Charca reiterated the 2019 World Water Day' theme, "Leaving no one behind", as promoting equal water rights for all. He briefed the attendees on the water conditions of Bolivia, a country with rich water resources. It boasts more than 200 rivers and 188-odds lakes which reserves great potential for hydropower development. However, the current hydropower utilization rate of Bolivia is only 4%, unable to cater people's need for production and life. Bolivian government hopes to introduce expertise on water governance and water related science and technology from China by strengthening cooperation and exchange in order to improve the utilization rate and accessibility of its domestic water resources, thus bringing benefits for people of both countries.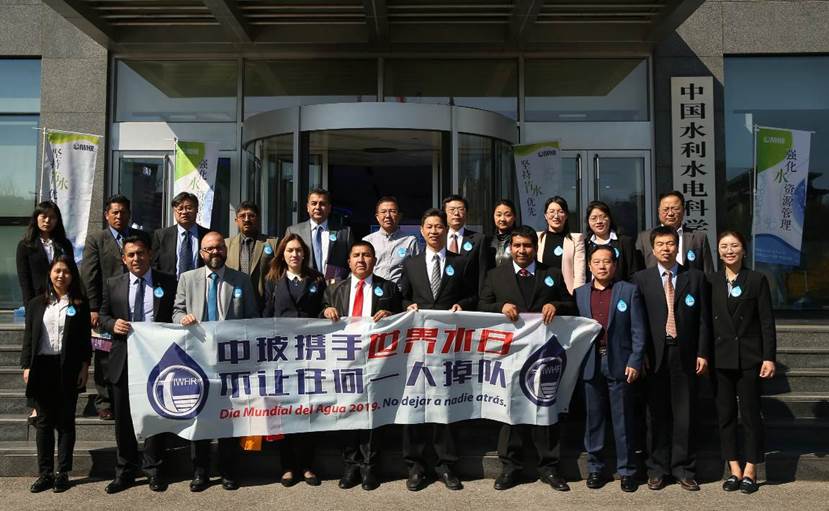 Echoing the speech of the Ambassador, Dr. Kuang made an introduction on IWHR's commemorative and celebration activities held this year for World Water Day and China Water Week. After the meeting, the Ambassador and other delegates paid a visit to the public out-reach stands in communities for this special day and talked to the staff and community residents.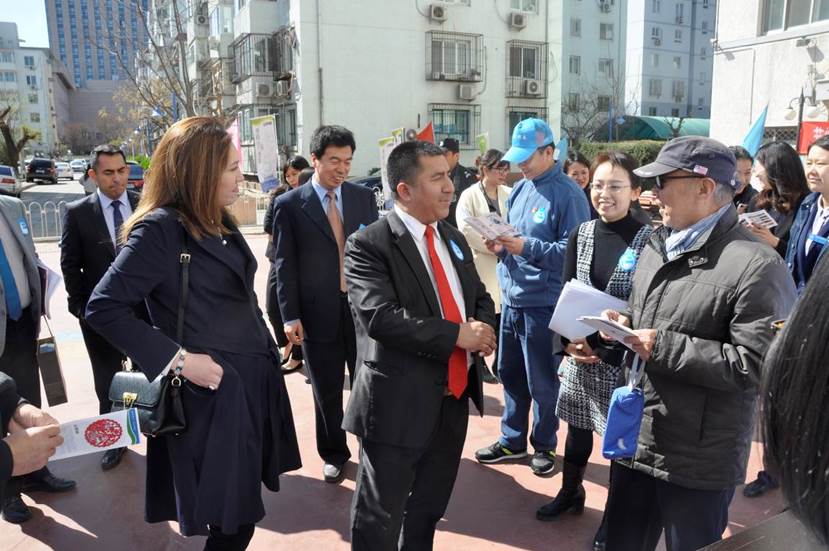 Ambassador communicating with community residents at the out-reach stands