IWHR President Kuang Shangfu led a 6-person delegation to Daejeon-based Korea Water Resources Corporation (K-Water) on May 26, 2016, meeting K-Water Vice President Cha Ki Uk and K-Water Institute President Min Kyung Jin, and attending the seminar for smart water management and intelligent water network between K-Water and IWHR.
During the meeting, Dr. Cha gave an introduction to the corporation's business fields, development, technical advancement, and cooperation with Chinese institutions in recent years. He pointed out China and Korea has a long history of friendship, and that China is large in territory and rich in experience of water resources management. He hoped both sides would make in-depth study and discussion and promote sustainable cooperation.
Dr. Kuang thanked K-Water for their hospitality. He briefed the host on IWHR and the cooperative platform between both sides, pointed out China and Korea share the same water challenges, and hoped IWHR and K-Water could complement each other and enhance cooperation in water resources development, protection of water ecology and environment, and new energy resources utilization, so as to jointly promote the sustainable development of water resources and make new contributions to addressing world water challenges.
Water issues in both countries, as well as a concrete cooperation mechanism, were also discussed.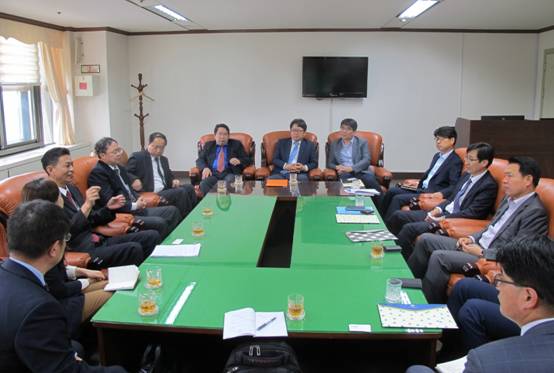 A bilateral seminar for smart water management and intelligent water network followed. Dr. Min in his opening address introduced the research progress of the corporation in smart water management, and proposed that such seminar be held on a regular basis in the future to enhance cooperation. Dr. Kuang emphasized the importance of the seminar, and introduced China's national intelligent water network. He said Korea has mounted quite a few innovative programs in the conceptual research and operational management of water management, from which China should learn. He hoped both sides could jointly promote the development of water resources and hydropower technologies through extensive and in-depth study and cooperation.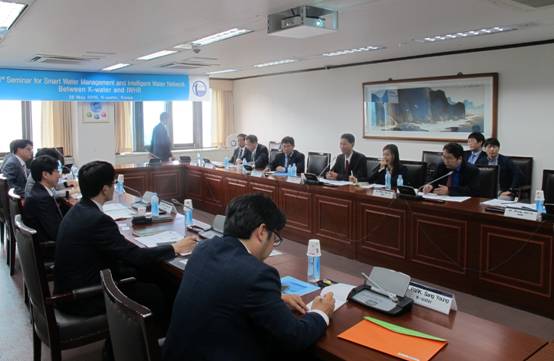 During the seminar, IWHR experts reported on the development, demonstration and application of intelligent water network, while the K-Water colleagues presented on the smart water management in Korea. A heated discussion followed.
During the visit to K-Water, the IWHR delegates also visited Seoul metropolitan integrated water supply center and K-Water's Water Resources Operation Center.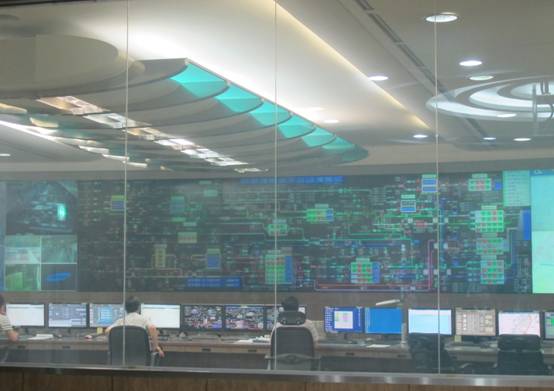 Visiting Seoul metropolitan integrated water supply center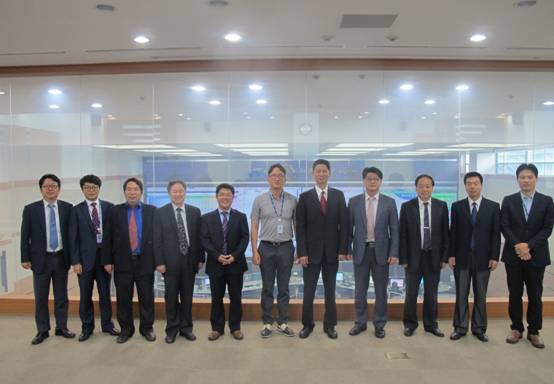 Visiting K-Water's Water Resources Operation Center