On May 24, 2015, the 13th IWHR-KICT Joint Seminar was held in KICT's Goyang-based headquarters in Korea to exchange latest research progress and promote mutual cooperation. IWHR President Kuang Shangfu headed a 6-person delegation to the Korean institute and met with KICT President Lee Tai Sik.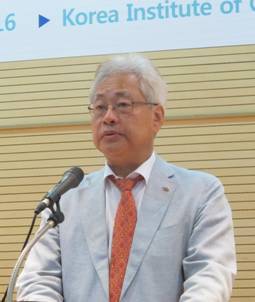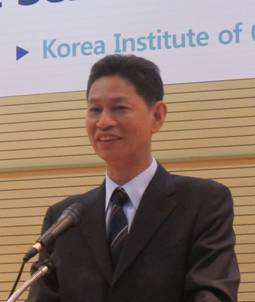 (Left) KICT President Lee Tai Sik. (Right) IWHR President Kuang Shangfu.
In his welcome speech, Dr. Lee pointed out the world has entered an inter-dependent era of globalization and network, necessitating international exchange and cooperation to constantly promote technological innovation. Geographically close to each other, China and Korea are faced with similar water challenges. He also reviewed the previous seminars, and introduced the features of this year's academic conference. The KICT president hoped both institutes could conduct in-depth discussion, enhance cooperation in water sector, and make greater contributions to improving people's life.
Kuang Shangfu congratulated on the seminar, and expressed his gratitude for KICT's hospitality. He praised the innovations in organizing the seminar and expanding the topics for discussion, and made an analysis on the long-term importance of water resources based on today's resources, environmental and population issues. In particular, he made an introduction of the advantageous trends in hydraulic project construction, flood control and drought mitigation, water resources management, ware security guarantee and water ecology management during China's 13th five-year-plan period. Dr. Kuang hoped both institutes would share experience and achievements, enhance exchange, complement each other and promote mutual development so as to make new contributions to the progress of water resources and hydropower technologies.
Latest progress in research and international cooperation of both institutes were introduced, with KICT focusing on its history, major research fields, key research programs and international cooperation, and IWHR on progress of key research fields as well as international exchange.
The technical part of the seminar was divided into three sessions. In Session I (integrated water resources management), IWHR experts reported on the temporal characteristics of pan evaporation trends and their attribution of meteorological variables, as well as the reservoir sediment accumulation and control in China, while researchers from KICT and Korean National University of Transportation presented on applications of X-band dual polarization radar for urban flood forecasting, outdoor experimental investigation of the effects of vegetation on morphological changes, and application of drones in river survey and management. In Session II (water ecological environment), IWHR reported on calculating and distributing water environmental capacity, while experts from KICT and Kumoh National Institute of Technology presented on converged floating wetland for improving water quality in stagnant watershed, algal blooms control technologies in large rivers, and removal of algae in surface water using natural mineral-based coagulants. In Session III (structural engineering), IWHR reported on new development of dam construction technology in China, while researchers from KICT, Ajou University and K-Water Institute presented on hydration heat control in immersed tunnel, physical modeling in embankment dam safety evaluation, experimental evaluation on overturning behavior of hybrid and gravity based substructures for offshore wind power, and X-ray CT in enhanced geothermal systems.
All the reports were well-prepared and informative, and were followed by a heated discussion.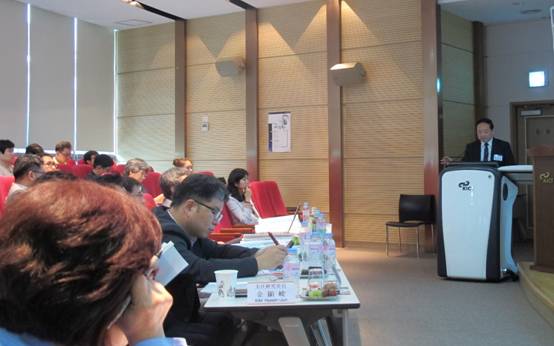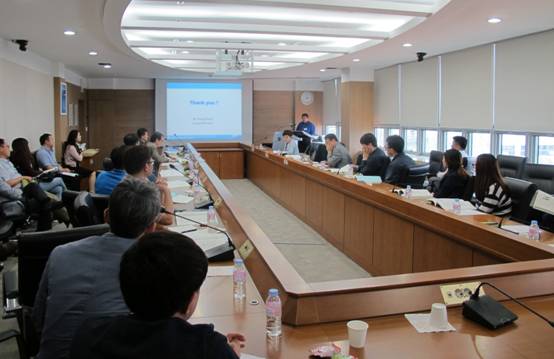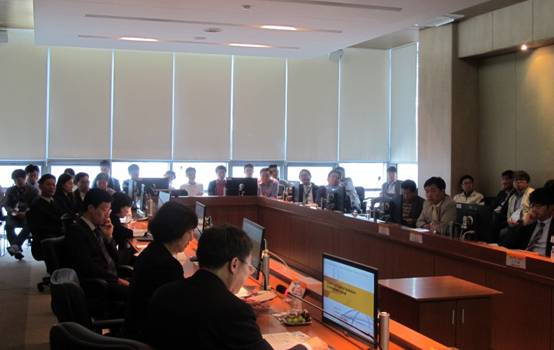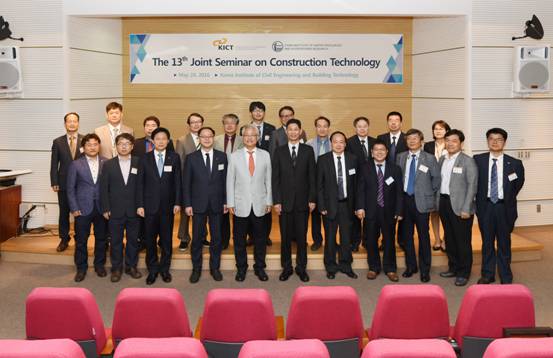 During their stay in Korea, IWHR delegates also visited Yeongdeungpo Advanced Water Purification Center, labs of KICT, and the River Experiment Center of KICT in Andong City. In-depth exchange was made on the related technologies, methods and research projects.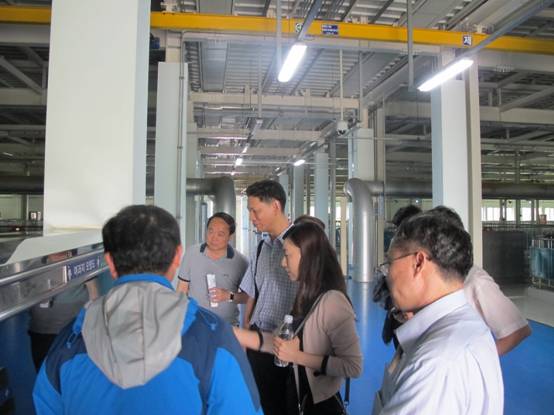 Visiting Yeongdeungpo Advanced Water Purification Center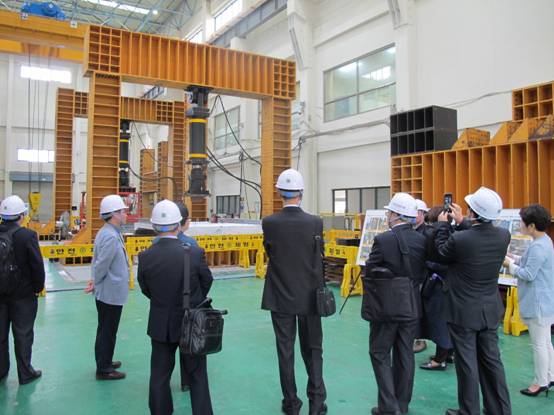 Visiting KICT's Structural Testing Laboratory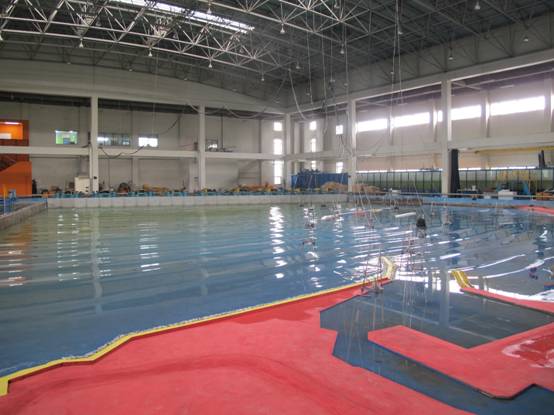 Visiting KICT's Coastal and Harbor Laboratory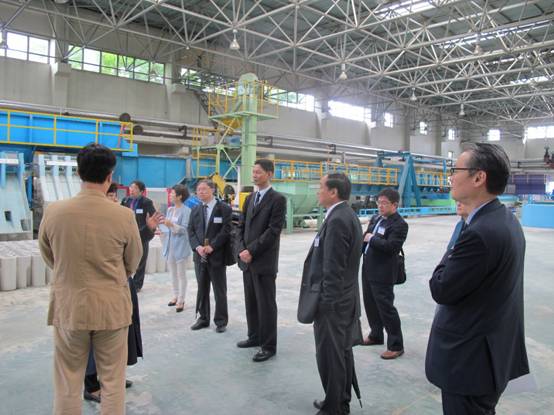 Visiting KICT's River Hydraulics Laboratory

Visiting KICT's Advanced Research Lab for Extreme Engineering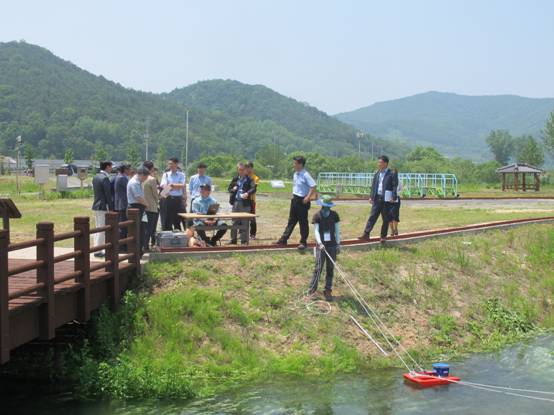 Visiting KICT's River Experiment Center in Andong