In the 2020 Journal Citation Report released by the Clarivate Analytics recently, the Impact Factor (IF) of International Soil and Water Conservation Research (ISWCR) and International Journal of Sediment Research (IJSR), two English academic journals hosted by IWHR, reached 6.027 and 2.902 respectively. The two journals have seen a continued rise in their international influence.
With its 2020 IF reaching 6.027, the ISWCR is a Q1 journal in water resources (6/98) , soil science (4/37) and environmental sciences (45/274).
The IJSR, whose 2020 IF is 2.902, ranks 43/98 in water resources (Q2) and 145/274 in environmental sciences (Q3).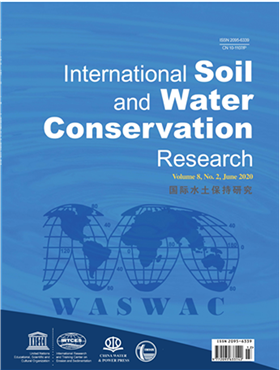 Launched in June 2013, ISWCR is a quarterly English academic journal and the Official Journal of World Association of Soil and Water Conservation (WASWC), whose permanent secretariat is hosted by IWHR. The Journal is under the administration of the Ministry of Water Resources (MWR) of China and is jointly sponsored by IWHR, the International Research and Training Center on Erosion and Sedimentation (IRTCES), and China Water & Power Press.
ISWCR is indexed in SCI from 2019 and publishes both research and review papers in soil erosion, soil and water conservation, conservation agriculture, soil evaluation and management, soil degradation, watershed management, sustainable development, etc.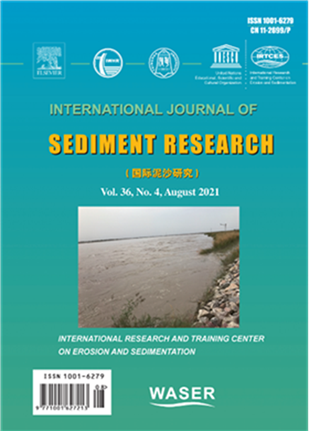 Founded in 1986, IJSR is a bimonthly English academic journal under the administration of MWR. As the Official Journal of the World Association for Sedimentation and Erosion Research (WASER), whose permanent secretariat is hosted by IWHR, IJSR is jointly sponsored by IWHR, IRTCES, and Tsinghua University.
The Journal is indexed in SCI from 2007 and covers various fields like mechanics of sediment transport, river bed evolution, geography, geomorphology, soil erosion, sediment yield in a basin, soil and water econservation, effects of sediment on environment and ecology, social and economic impact studies, etc.
Subscription and submission are welcome!
International Journal of Sediment Research
https://www.journals.elsevier.com/international-journal-of-sediment-research
International Soil and Water Conservation Research
http://www.keaipublishing.com/en/journals/international-soil-and-water-conservation-research/