The IWHR performance in celebration of the 100th Anniversary of the founding of the Communist Party of China (CPC) was successfully held on June 30. The live streaming reached more than 600 online viewers, while the live photos received over 3,000 clicks.
IWHR leadership with actors and actresses of the performance
The performance is one of the IWHR celebration events for the centenary of CPC. All 16 shows were conducted and performed by IWHR staff members, who applied singing, dancing, instrumental ensemble, poetry recitation, stage play, Peking Opera to recall the history of CPC and express their joy and gratitude.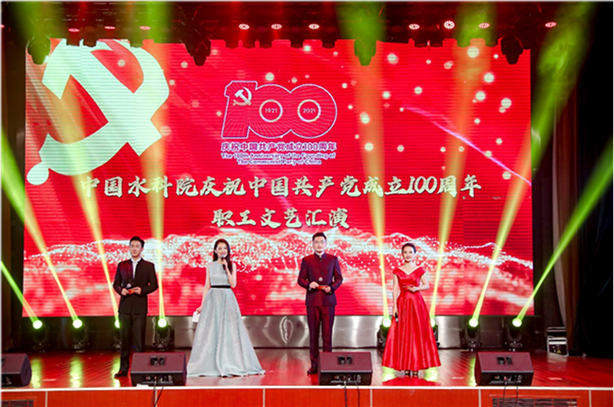 As a government-affiliated think tank, IWHR has always been dedicated to providing technical support for the government to make better decisions and build a water-wise society. Under the firm leadership of CPC, we will take strength and courage from the history of the glorious Party, stick to our original aspiration of working on water for a better future, and spare no effort to build up China's water resources and hydropower research.
Live photos of the performance