The 2021 China Water Expo and the 16th China International Water Business Summit kicked off in Wuhan on June 8. Guests from the Ministry of Water Resources (MWR) of China, the Chinese Hydraulic Engineering Society, the Changjiang Commission of MWR, the Chinese Academy of Science, the Chinese Water Engineering Association and several other agencies attended the event.
IWHR joined the Expo. The 81-square-meters Pavilion provided a comprehensive overview of the Institute's historical footprints and critical achievements. Visitors could also take a closer look at IWHR products, including AR model of holographic digital watersheds, uncrewed boat for water quality monitoring, model of smart building system of embankment dam, integral hydraulic elevation dam model, digital twin power plant model, TDU smart multichannel ultrasonic flowmeter, smart water meter, etc.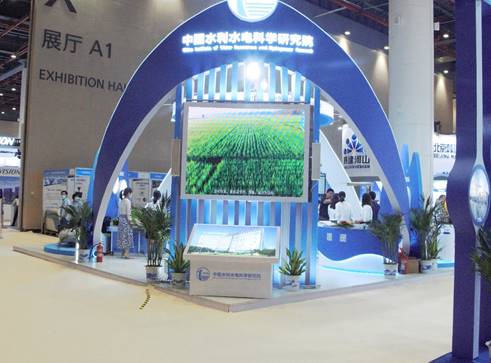 The IWHR Pavillion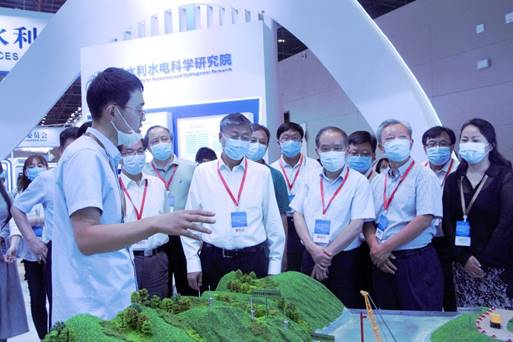 Mr. WEI Shanzhong, Vice Minister of Water Resources, visited the IWHR Pavillion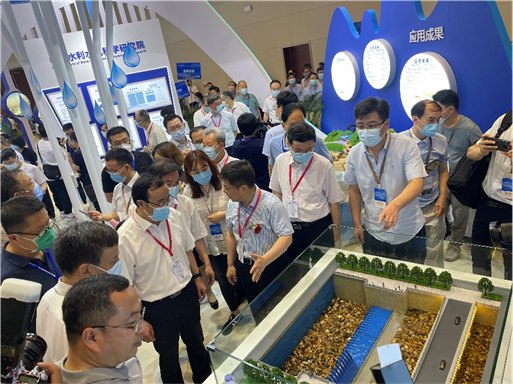 Mr. WANG Annan, Chief Planner of MWR, visited the IWHR Pavillion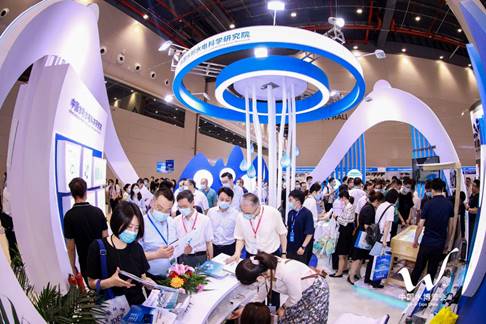 Numerous visitors touring at IWHR Pavillion
IWHR Vice President WANG Jianhua attended the opening ceremony and made his keynote speech titled the Carrying Capacity of Water Resources: Its Connotation and Evaluation at the main forum of the 16th China International Water Business Summit.
Starting from 2006, the China Water Expo is a once-a-year event dedicated to the broader distribution of cutting-edge water products and technologies and more profound exchanges of new ideas and policies. This year's three-day Expo focused on the construction of water engineering projects, smart water, the healthiness of rivers and lakes, water environment treatment, maintenance and restoration of watershed ecosystem, evaluation and development of groundwater resources, sustainable operation and smart regulation of water supply projects in rural areas, business exchange via the China-Europe Water Platform, etc. The exhibition center covered an area of 12,000㎡, hosted over 180 water-related agencies and organizations and attracted more than 10,000 visitors.