At the invitation of IWHR, Prof. Joseph H.W.Lee lectured at IWHR's Global Vision Forum on how to write a good paper for a top international journal on March 26.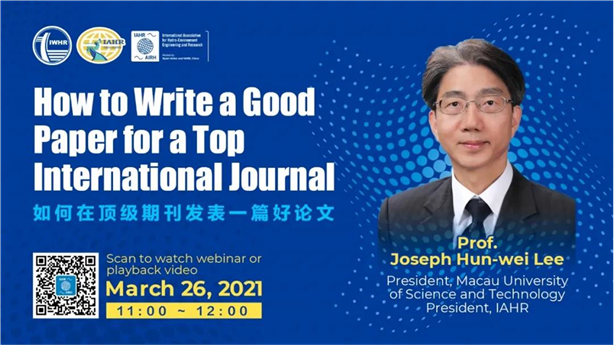 Prof. Lee boasts abundant experience in academic research and education as well as in international cooperation and exchanges, who is now serving as the president of the International Association for Hydro-Environment Engineering and Research (IAHR), President of Macau University of Science and Technology, with an honorary title of IWHR Eminent Scholar and the Fellow of the Royal Academy of Engineering of the UK, Fellow of American Society of Civil Engineers(ASCE), and founding editor of JHER. His informative and enlightening lecture provided guidance for graduate students and young researchers who are just starting their careers.
Dr. Wang Yicheng, dean of the Graduate School of IWHR, moderated the lecture. Teachers and students from IWHR attended the in-person lecture, while more than 3,000 audience watched the live stream.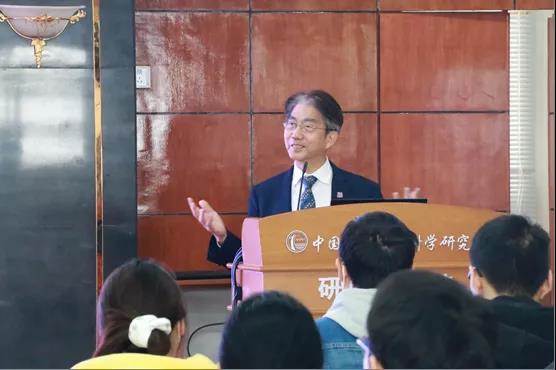 Illustrating with his own experience in writing and reviewing papers, professor Lee explained what should be focused on during the whole process of paper writing, including the preparation work, paper structure and technical details, figures and tables, style and language polishing, the selection of journals, etc. Prof. Lee also shared some good practices and easy mistakes in academic writing with vivid cases. The lecture sparked a heated discussion from the audience.
Click here for playback of the lecture.