Webinar "Flooding and the Value of Water" was organized by IWHR in cooperation with ICFM (International Conference on Flood Management) in celebration of the World Water Day 2021 on March 22.
As the fifth of the series ICFM webinar since 2020, this webinar addressed the linkage between flooding and valuing of water echoing the theme of this year's World Water Day. Leading experts shared their viewpoints on climate change, uncertainty, water governance, extreme events, non-stationarity and other hot issues related to water.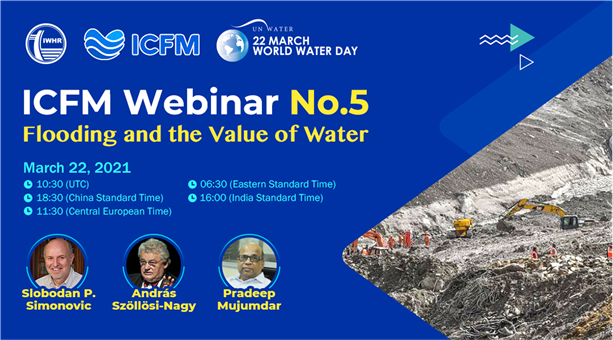 Prof. Slobodan P. Simonovic, Chairperson of ICFM, delivered an opening speech for the webinar. He pointed out the inadequacy of our ability to value water and to incorporate the values into water governance. Newly recognized cascading negative impacts of water scarcity, pollution and flooding underscore the need to change the way we value water.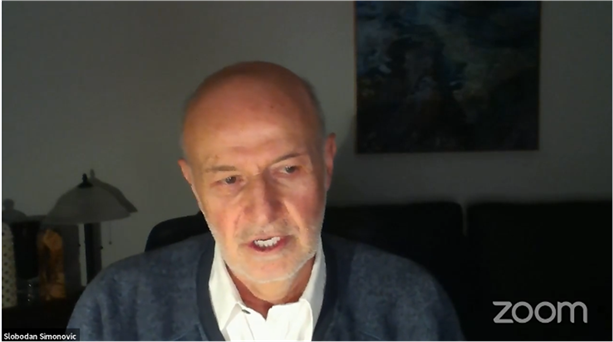 Prof. András Sz?ll?si-Nagy, Chair of the Department of Water and Environmental Policy of the National University of Public Service (NUPS), lectured on "The Value of Science in Managing Water Crises, including Climate Change-Induced Hydrological Extremes". He stressed challenges faced by global water science and shared perspectives on valuing freshwater. He also examined the challenges of climate change exacerbated by population growth and other anthropogenic reasons and explored the potential opportunities for solutions.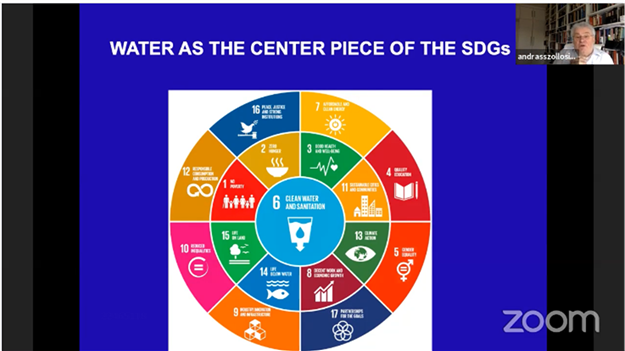 Prof. Pradeep Mujumdar, Chair of the Interdisciplinary Centre for Water Research of Indian Institute of Science, presented on the topic of "Floods in a Changing Climate". By reviewing recent flood cases across the world, he pointed out that such recurring floods reflect the need of a better scientific understanding of the climate events, extreme precipitation, non-stationarity, hydrologic modelling, and quantification of uncertainties in projections of the extremes.
Webinar recording and slides are now available here.