Webinar on "Ice-jam Flood Risk Management", the fourth of the series since 2020 was successfully organized by ICFM and IWHR, the host of the ICFM (International Conference on Flood Management) Permanent Secretariat.
Focusing on global issues of ice-jam flood in winter and spring, experts from China, Canada and Poland respectively shared their experiences in ice-jam flood management. About 300 people watched the webinar via the live-streaming webpage.
Prof. Slobodan P. Simonovic, Chairperson of ICFM, chaired the webinar and made an opening introduction. Based on the case of the ice jam event in Athabasca River of Canada last spring, Prof. Simonovic stressed the challenge of ice jams to river management in winter or spring and called for the devising of further scientific and technological methods to manage the ice-jam flooding.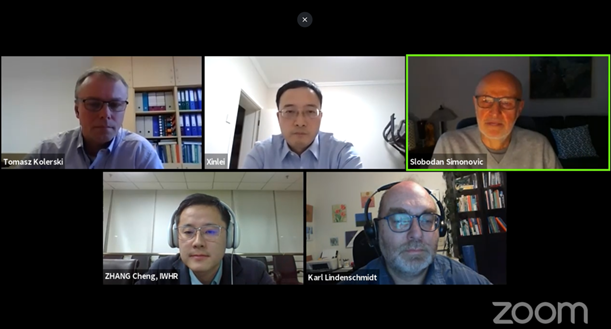 Dr. Tomasz Kolerski, Vice Chair of IAHR Committee on Ice Research and Engineering, presented on "Ice Jam Floods Mitigation Methods", elaborating the process of river ice jam formation, as well as the structural and non-structural methods to mitigate this disaster in Poland.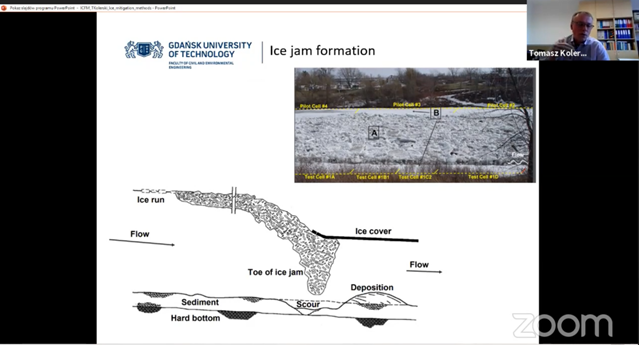 Prof. GUO Xinlei from IWHR introduced the research progress and trends in river ice hydraulics conducted by the Department of Hydraulics of IWHR.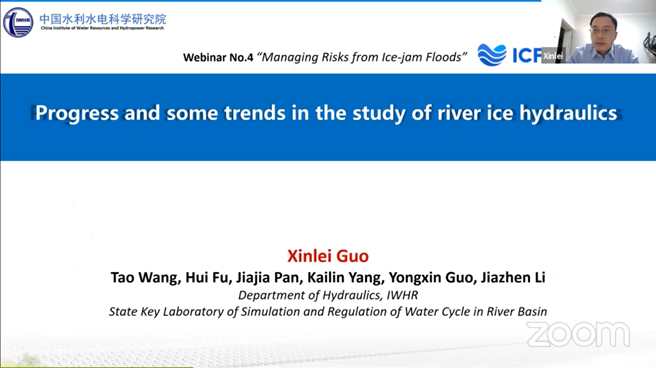 Dr. Karl-Erich Lindenschmidt from University of Alberta discussed the advances in the development of operational ice-jam flood forecasting systems.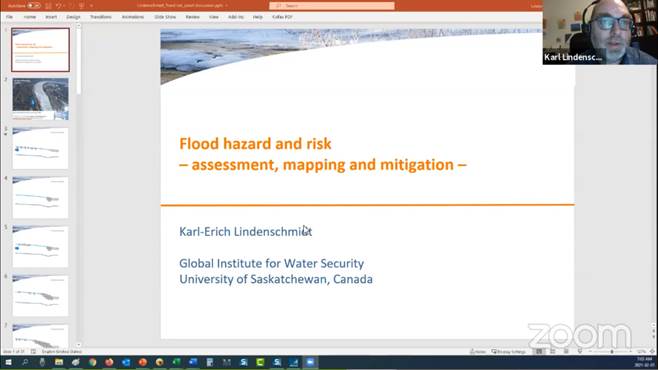 In the Q & A session, questions were discussed regarding ice condition prediction, river ice modeling and monitoring, ice pushing force, ice break-up, etc.
Webinar recording and slides are available here.