In clear recognition of water security becoming a challenge that is no less severe than climate change or global health crisis, IWHR, who hosts the IAHR Beijing Office, cooperated with IAHR on organizing a webinar named "The Business of Global Water Security: linking knowledge to practice" on September 10, 2020, inviting top water experts to share viewpoints and experiences.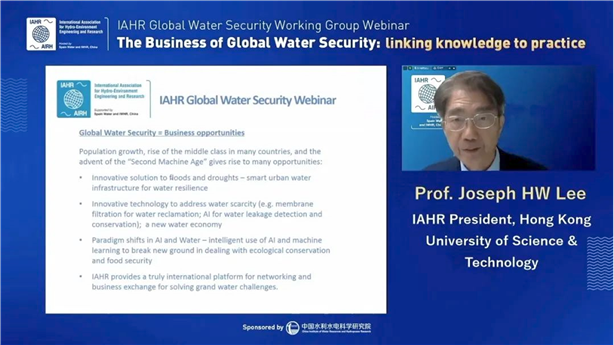 Prof. Joseph H.W. Lee, President of IAHR moderated the webinar and delivered the first report. He introduced the IAHR global water security working group and its activities on bridging knowledge and practices on water security.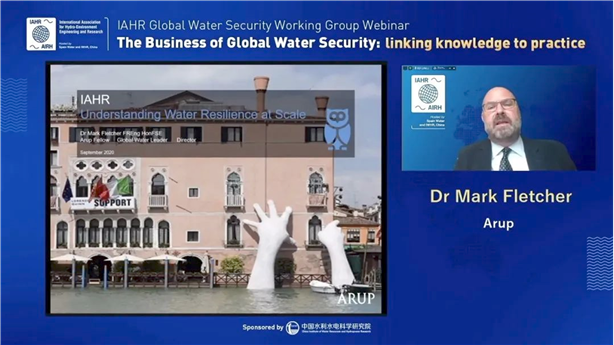 Dr. Mark Fletcher, global water business director of Arup, probed into "Understanding Water Resilience at Scale".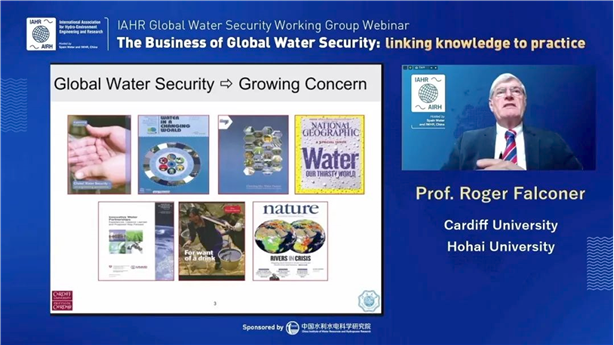 Prof. Roger Falconer, Professor at Cardiff University / Hohai University, explored the topic from the perspective of hydro-epidemiological studies.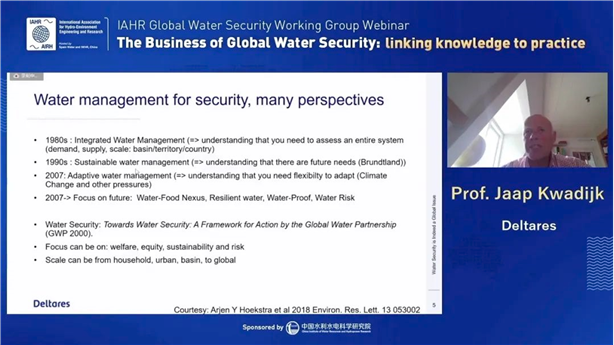 Prof. Jaap Kwadijk from Deltares walked the participants through a chronological evolution of water management for security from many dimensions.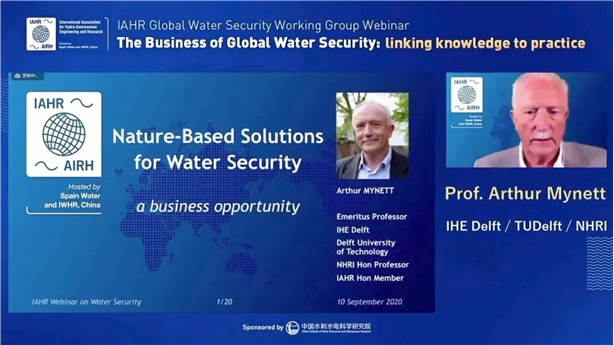 Prof. Arthur Mynett, an honorary professor at IHE Delft, explored the business rational behind nature-based solutions for water security.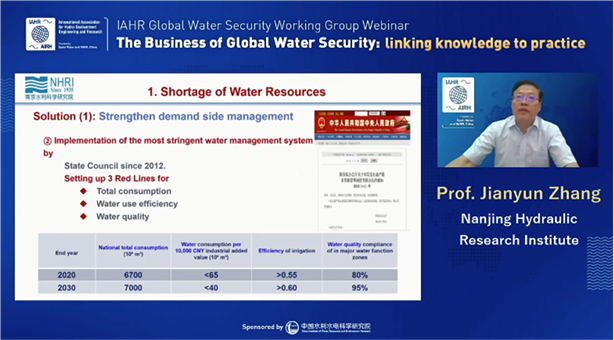 Prof. Jianyun Zhang, Professor and President of Nanjing Hydraulic Research Institute, talked on "Water Security in China: Problems, Pathways and Practices".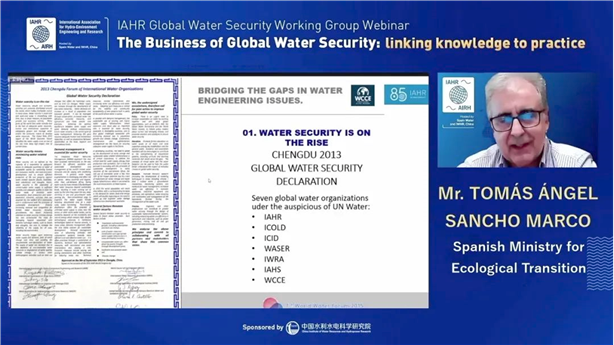 Mr. Tomás ángel Sancho Marco from Spanish Ministry for Ecological Transition offered an engineer's perspective on water security challenges, and in particular, flood and drought management.
Playback and slides of the webinar are now available on:
https://www.iahr.org/index/detail/128