Prof. Luis Berga, Honorary President of the International Commission on Large Dams (ICOLD), visited IWHR and lectured at IWHR Global Vision Forum on November 8, 2019. Dr. PENG Jing, Vice President of IWHR, welcomed Prof. Berga and chaired the forum together with other participants from the Division of International Cooperation and the Research Center on Sustainable Hydropower Development, as well as graduate students.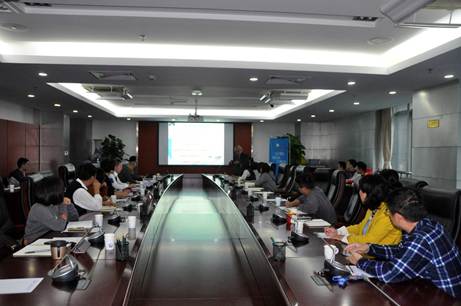 Focusing on Hydropower challenges for climate change mitigation and adaptation, Prof. Berga presented a global and forward-looking vision to explore issues such as global changes and challenges, the technologies and measures to mitigate climate change, the role and advantages of hydropower in climate change mitigation, the synergy between hydropower, wind power and solar power, the great potential of hydropower development, the importance of pumped storage in energy reservation, integrated power station and solar photovoltaic panels in reservoirs, as well as future hydropower development trends. Through detailed figures and charts and vivid examples, Prof. Berga provided a comprehensive view of the importance of hydropower in response to climate change and achieving UN Sustainable Development Goals as well as the future trends of hydropower.
  According to Prof. Berga, hydropower, as an efficient and mature technology, a must for energy conversion, the key to addressing climate change, and a renewable energy of great development potential, is bound to make a significant contribution to mitigation and adaptation of climate change. The audience discussed and exchanged ideas with Prof. Berga on the coordination and cooperation of stakeholders in the process of hydropower development, the effective balance and allocation of water resources among industries.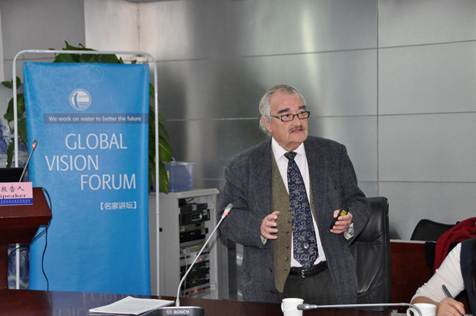 As a preceding President of ICOLD, Prof. Berga enjoys worldwide recognition for his academic achievements and international influence. As a friend of IWHR for many years, he has visited IWHR and participated in many international conferences and academic activities organized by IWHR.
  As an honorary professor of IWHR and a member of IWHR Science & Technology Commission, Prof. Berga has been sharing information of frontier concepts and technologies with IWHR through reports, lectures and seminars.