IHA's newly appointed CEO Mr. Eddie Rich together with his predecessor Mr. Richard Taylor paid a courtesy visit to IWHR on the afternoon of November 7th, 2019 to confirm its consistent cooperation with IWHR and explore future opportunities after the shift of IHA leadership in September in the same year.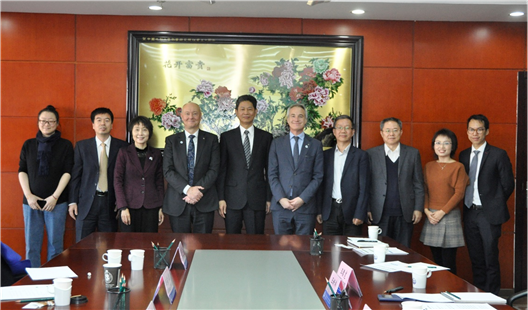 IWHR President Dr. KUANG Shangfu warmly received the delegation with the presence of other acquaintances of IHA, including Vice President Dr. PENG Jing and representatives of the relevant departments of IWHR.
  In his welcome speech, Dr, KUANG expressed his sincere congratulations to the new CEO. He reviewed the close and intensifying collaboration between the two sides elaborated with a series of milestone events, including the setup of IHA China Office in IWHR, the consistent participation of IWHR in IHA World Congress, the flagship event of the later, the joint sponsorship or organization of multiple events, such as forums, seminars and training programs. With Mr. Rich taking his office, IWHR is looking forward to ushering in a new era of win-win cooperation with IHA in seeking for a better future for sustainable hydropower development for the whole world.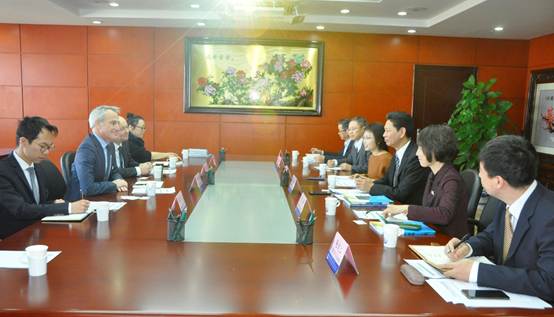 Mr. Rich appreciated the great hospitality of IWHR. He spoke highly of the world-renowned accomplishment of China in hydropower development, noting that the later is now becoming a great model of the industry. In his words, China's participation and contribution are indispensable for the sustainable hydropower development of the whole world. He also briefed the latest progress of the 7th IHA World Congress to be held in Costa Rica in May 2021. The new CEO is expecting to bring the Chinese experience and technologies for hydropower development to the world and to let more nations share its achievement. He is also looking forward to a greater contribution from China in the future.
  Mr. Taylor, the former IHA CEO and an old friend of IWHR, appreciated the constant support of IWHR to his organization during his term with great affection. He promised to do his best to facilitate the transition of leadership while smoothing the normal progress of items of work, as well as the expansion of IHA in more fields such as technology, environment, and finance, etc.
  More topics were discussed during the meeting, including the international framework and specific application of the IHA Protocol on Sustainable Hydropower Development, and the exploration of new potential and trailblazing of new markets for world hydropower development.