On November 16, 2018, Secretary General of the Ministry of Water, Land and Natural resources of Malaysia Tan Yew Chong and his delegation visited IWHR to conduct discussions on the implementation of the MOU on Sino-Malaysia Cooperation and deepening bilateral cooperation under the joint steering committee for water management cooperation. President Kuang Shangfu of IWHR presided over the meeting, together with Vice President Peng Jing and representatives from the Division of International Cooperation, Department of Water Resources, the Department of Irrigation and Drainage, and China National Committee on Irrigation and Drainage.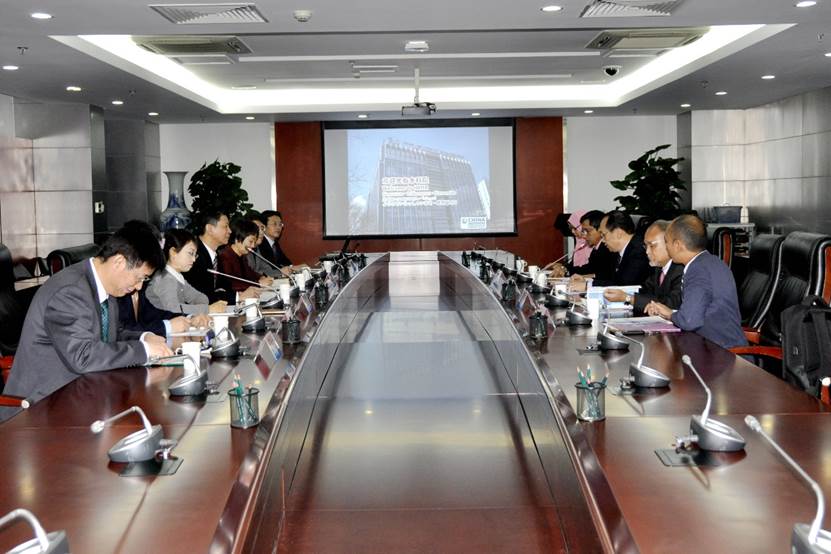 Kuang Shangfu extended a warm welcome to the visiting guests. He said that China and Malaysia are friendly neighbors with a long history of traditional friendship. The two peoples share similar cultural backgrounds and friendship. IWHR has maintained close cooperation with counterparts from Malaysia, and has participated in many water conservancy projects in Malaysia. On occasions such as the IAHR World Congress, IWHR established stable relationship with Water Resources, Drainage and Hydrology Division, and National Hydraulic Research Institute of Malaysia. IWHR look forward to continuing to implement and deepen cooperation in the future under the framework of the MOU and the joint steering committee on water management cooperation between China and Malaysia, and achieving progress in exchange of visits, technical discussions, personnel training and project cooperation. At the same time, IWHR hope to strengthen cooperation under multilateral cooperation mechanisms such as IAHR, ICID and the AWC.
Secretary General Tan Yew Chong expressed thanks to IWHR for its warm reception. He said the purpose of the visit is to further learn and understand our advanced experience and practices in water research and development, scientific and technological innovation and application, and jointly seek solutions for sustainable development of water resources in both countries and the world. He introduced the management mode and main functions of the newly established Ministry of Water, Land and Natural resources of Malaysia. Mr. Mohd Fauzi Mohammad, Deputy Director General of National Hydraulic Research Institute of Malaysia, introduced in detail the composition of the institute, research fields and project results. Malaysia looks forward to taking this visit as an opportunity to carry out practical cooperation in capacity building, joint projects and other fields as soon as possible, implement the MOU, and establish a fixed cooperation mechanism with IWHR to deepen long-term and mutually beneficial cooperation.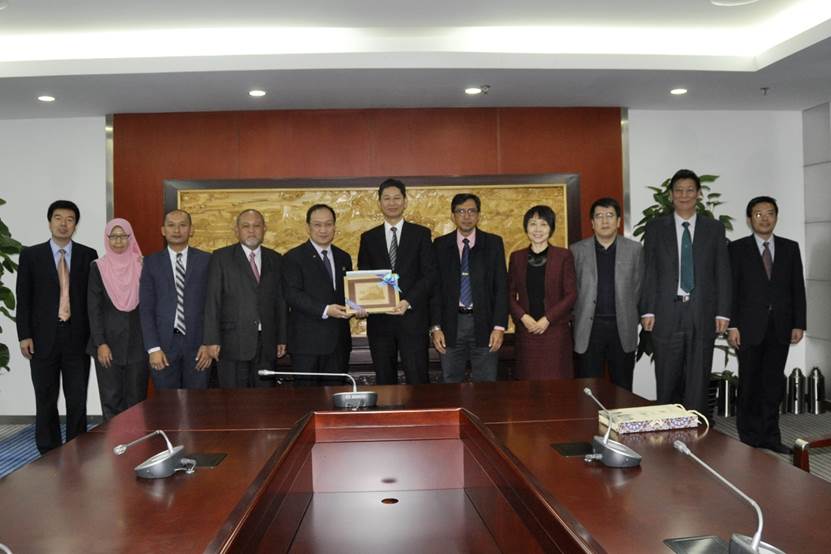 The Malaysian delegation also toured around the IWHR gallery on the 60th birthday of IWHR, being impressed by the history, structure and successes of the institute.