Sinotech President Chen Shen-Hsien visited IWHR on October 18, 2017, met with IWHR Vice President Peng Jing and lectured at the institute's Global Vision Forum, a platform for renowned scholars and researchers to share their vision and knowledge, on the development of sponge city.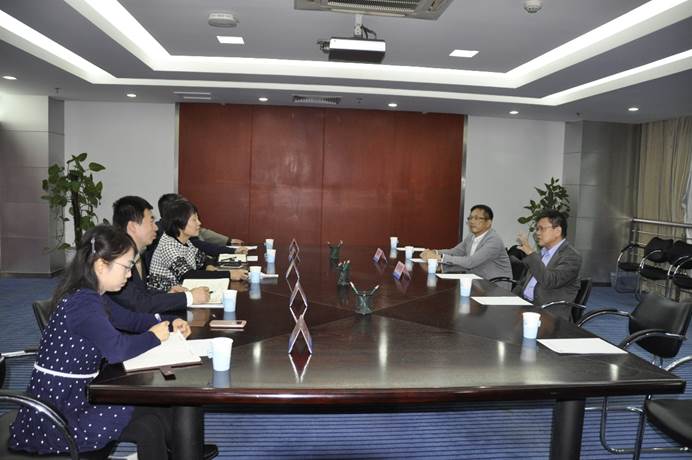 Dr. Peng Jing welcomed the guests and expressed her gratitude for Sinotech's support to the annual cross-straits technical symposium, the 21st conference to be held in late October this year in Nanchang, central China's Jiangxi Province, and the provision of technical support on earthquake disaster response and relief. Dr. Peng also mentioned the active student exchange between IWHR and the universities in Taiwan region, which has played a positive role in promoting technical and cultural exchange and encouraging the youths to embrace the water resources cause. He hoped Sinotech could expand the channel for enhanced cooperation and greater achievements.
Dr. Chen thanked IWHR's hospitality and said innovations were needed in the way of considering flood control, disaster relief and water resources management in the contexts of climate change, urban development and population expansion so as to combine flood control with the new ICT and big data technologies and fully mobilize the governments, enterprises and the public as well. Pointing out that urban water-logging has become a huge challenge to the whole world, Dr. Chen recognized the active efforts that mainland has made in promoting sponge city development and expected enhanced exchange, sharing and cooperation between the mainland and the island.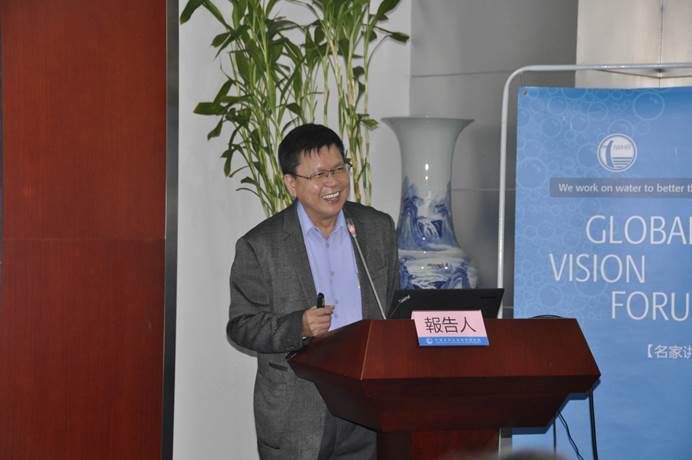 After the meeting, Dr. Chen delivered a lecture at IWHR's Global Vision Forum on the development and vision of sponge city in the Taiwan region. The report started with the impact of climate change upon China's biggest island, and in the context of the global trend of sustainable development he explained the water challenges facing Taiwan region before bringing forward the concept and connotation of sponge city. The practice and experience of Taiwan region in sponge city development were then fully elaborated in terms of concepts, strategies and path, legislative building, and standards of design and assessment. Specific engineering technologies and methods were also covered.