Mr. Luis Berga, honorary president of International Commission on Large Dams (ICOLD), and Mr. Richard Taylor, CEO of International Hydropower Association (IHA) visited IWHR on January 11, 2017 and later delivered reports on 2017 China Hydropower Development Forum held on the next day. Dr. Kuang Shangfu, president of IWHR warmly received the guests; attendees of the meeting also include Dr. Jia Jinsheng, vice president and secretary general of Chinese National Committee on Large Dams (CHINCOLD) and IWHR Vice president Dr. Peng Jing.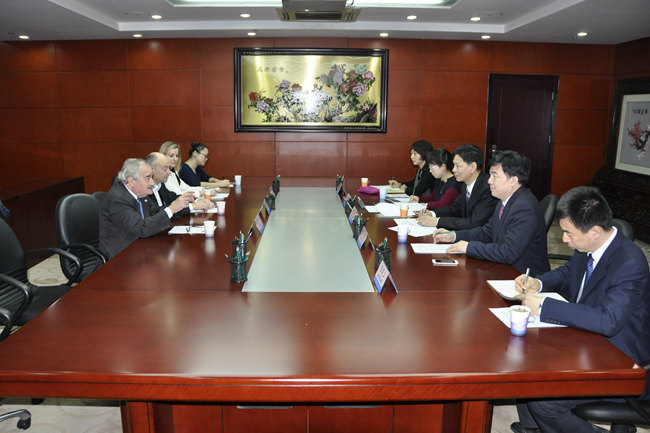 Dr. Kuang thanked the guests for coming to attend the forum, of which IWHR is the organizer. He warmly reviewed the long-lasting cooperation and exchanges between IWHR and the two international organizations, and touched upon fresh challenges China faces in hydropower development. Dr. Kuang expressed wishes that the forum could help usher in deeper cooperation between the three organizations, and that jointly greater contribution could be made to China and world hydropower development.
The visiting guests thanked for IWHR's invitation to the forum, and expressed high regard of the achievements China made in hydropower development. They believed that combined development of multiple renewable energy sources including hydropower, solar power and wind power should be prioritized against global climate change and energy restructuring.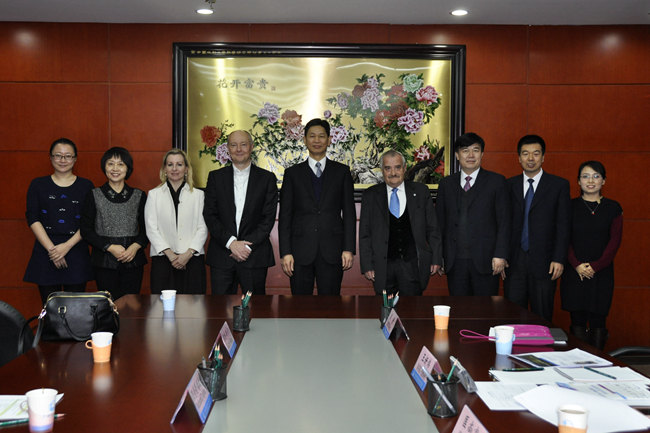 Mr. Luis Berga delivered a report on Trends in Hydropower Development, and Mr. Richard Taylor on Hydropower for an Interconnected World on 2017 China Hydropower Development Forum held on the next day.